You want it? We'll find it! You have it? We'll sell it!
About Mark and Stephanie
Hi, we are Mark and Stephanie Williamson. We have a 4000 sq. foot garage to which we've creatively added a retro gas station. Both of us come from a family of collectors and we have a wide variety of knowledge and interests. We track down what collectors want. We can get that piece of nostalgia you're wishing you had kept from childhood. Whether it be a jack-in-the-box, antique car or parts for either!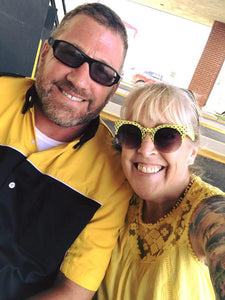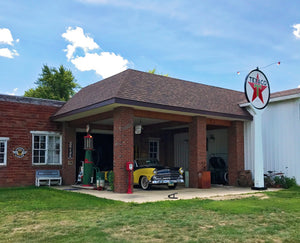 If you have something you'd like to sell, we'll find a buyer for you, or just buy it ourselves. We will deal with singular items, full storage units or entire estates...anything from chandeliers to farm equipment.
Contact Information
Email: retrotreasuretraders@gmail.com
Facebook: www.facebook.com/Retrotreasuretraders
Phone: (309)838-6391
Address: 309 E. Washington Street, Leroy, IL 61752